Okotech uPVC Profiles - News, articles and cooperation
News
OKOTECH UPVC Profiles expands Delhi Operations.
15 days ago
The Company announced the launch of its New UPVC Fabricator at New Delhi. The exclusive outlet showcases entire product range of UPVC Profiles. All the products, which are available in wide range of colours and designs, are specially designed for Indian weather conditions and coastal areas.
Our UPVC Profiles are Manufactured with German Technology. Specially designed for fast, accurate, hassle-free fabrication and installation.
Ökotech provides a suitable and reliable profile range that fits into requirements of modern day designers, builders, promoters, and individual house owners as well as to institutional requirements. ÖKOTECH uPVC Profiles crafted with world-class technology and we have multi-color and laminated types of uPVC Profiles.
We offer Customized and High-Quality UPVC Profiles with suitable Galvanized Steel Reinforcement.
Advantages of uPVC Profiles Over Wooden Profiles.
one month ago
uPVC (Unplasticised Polyvinylchloride) is a very tough material that is used widely in the construction industry globally. In latest years, the usage of uPVC has grown immensely in popularity and is currently one of the most widely chosen materials.
More people are searching for energy efficient and viable alternatives to wood and uPVC is the impeccable material. uPVC door and window frames are available in different colours which include silver, black and white as well as a timber grain profile. Colours can be modified to a person's choice.
LONG LASTING
uPVC is naturally resilient to moisture, mould, mildew and atmospheric contaminations,. It does not flake, rot, rust, blister and is resistant to salt corrosion. This brands uPVC windows and doors as durable different from wooden one's which require regular upkeep. unPlasticized Polyvinyl Chloride material is the most durable. In overall, new technology uPVC windows are estimated to last for 30-40 years, while the lifespan of timber is nearly half less and rarely go beyond 15-20 years.
LOW MAINTENANCE
Another extremely attractive feature of uPVC is that it requires low maintenance A rinse with soapy water will retain uPVC frames appearing new for years. uPVC need no varnishing repainting or sanding. In fact this tough material can be scoured to remove the most stubborn of marks as uPVC doors and windows are tough to damage. On the other hand, wooden doors and windows are affected by termite and pests hence require to be changed and varnished regularly.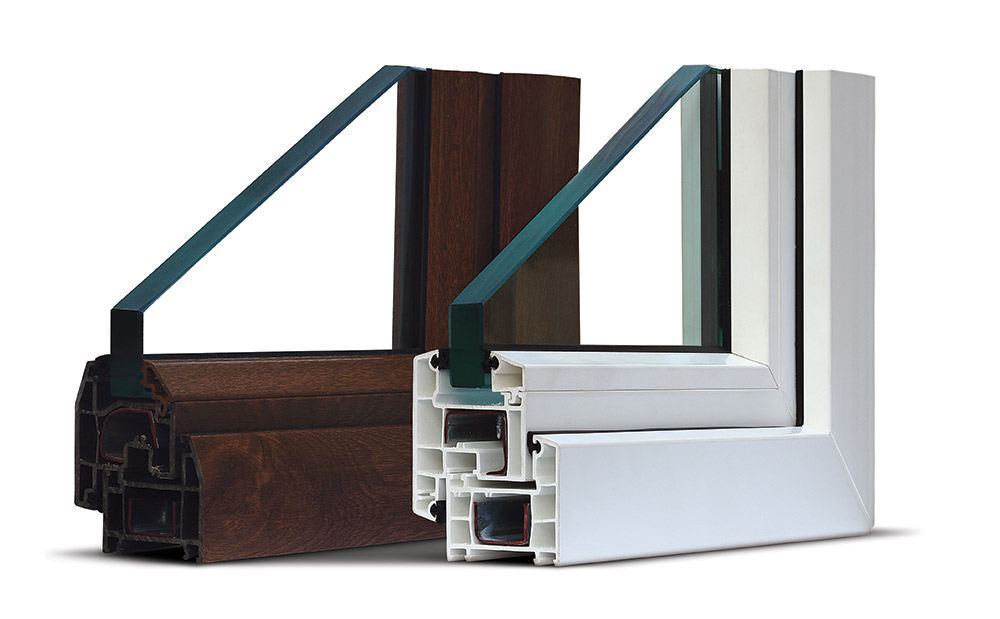 SECURE
Due to its toughness, uPVC is very dependable and reliable when it comes to security matters. Their frames are fabricated to the maximum stability making it very difficult to damage or break through. uPVC is considered to be almost fully burglar-proof because of its strength. Windows and doors made of bad timber are fragile and ultimately flake over time making it easy to be broken down.
INSULATION/SOUND PROOFING
Insulation is another added advantage of the uPVC material over wood. uPVC was made to be a very proficient insulator and offers the best energy, heat and sound insulation obtainable. It is the best insulator in relation to the alternative of timber and this capability to retain sounds in and heat in makes it popular.
ENVIRONMENTALLY FRIENDLY
uPVC is an eco-friendly material that needs less resource than wood options. uPVC has a life time of 40–80 years. It can be reprocessed into commercial fittings, plumbing pipes, roadside guideposts, floor tiles and other uses. Wood cannot be recycled and it is a threat to our environment since it has to be cut down every time it is required for use.
Cost Saving Benefits Of uPVC Profiles.
one month ago
Unplasticized Polyvinyl Chloride, uPVC, is a polymer that has been around since time immemorial. Among the most excellent products produced from this compound are uPVC windows and doors. This article will specifically discuss the cost saving benefits of uPVC doors and windows. Read on to discover why they might be your best choice.
DURABILITY.
You understand that a durable product will go a long way to saving you money because you will not need to go back buying the same product over and over. One of the most outstanding features of the uPVC doors and windows is their strength and solidity. Some manufacturers have recently suggested that once you install and properly maintain these products, they can last for decades without a blemish.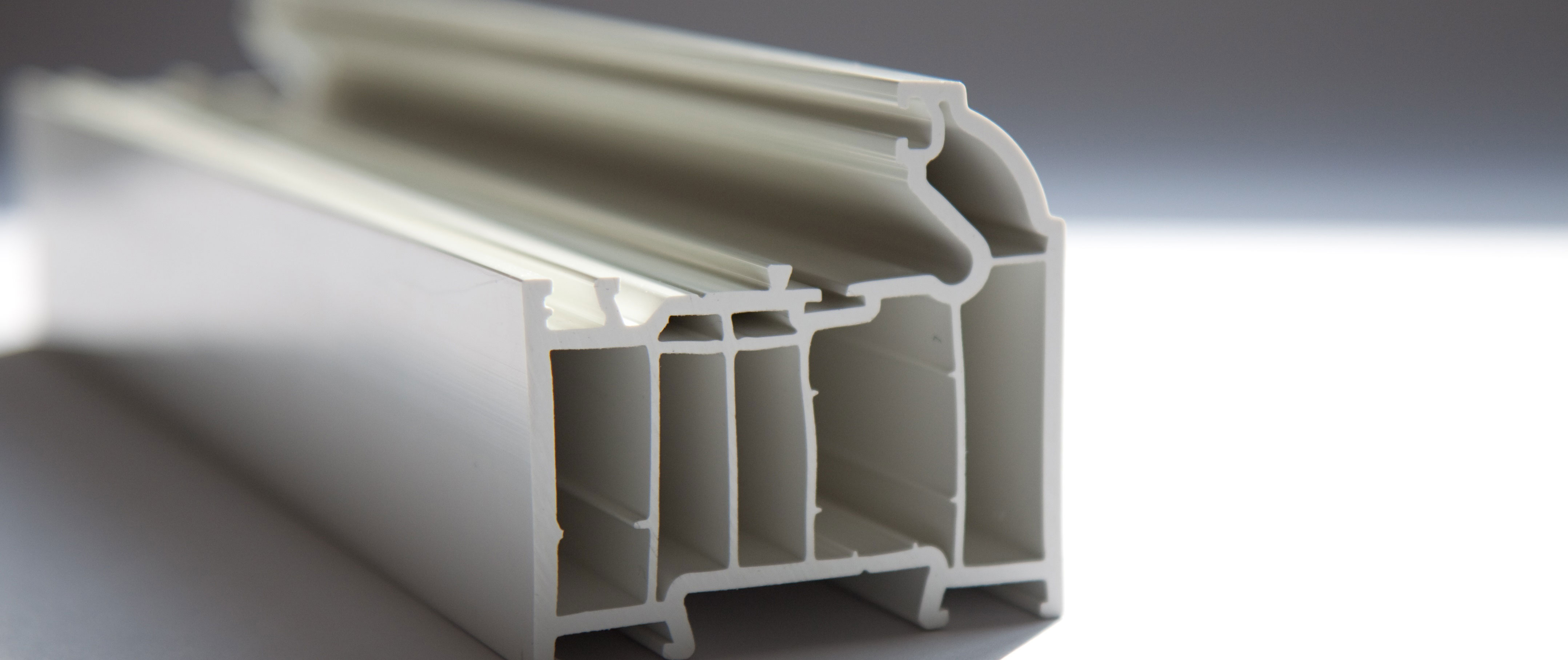 ENERGY SAVING.
uPVC doors and windows can help reduce your energy budget. uPVC windows have very high insulation properties (especially the double-glazed ones).
Double glazing provides a vacuum between the windows panes which prevents expensive heat and warm air from leaving your house while also preventing draughts and cold air from entering. This function has a general effect of saving energy.
REQUIRE LITTLE MAINTENANCE.
Unlike traditional wooden windows and doors, uPVC doors and windows often require very little attention. You can clean them by using just detergent and water. Again, the locks only need occasional oiling. They are also waterproof meaning they cannot rust or rot like wooden windows and doors would do over time.
Cheaper when compared to products with similar performance.
The uPVC windows and doors are relatively cheaper when compared to similar performing wooden or aluminium doors and windows. Specifically, similar aluminium products are 30 percent more expensive while similar wooden products cost 25-30 percent more than the uPVC doors and windows.
Clearly, given the efficiency of the uPVC doors and windows, they come across as being the most cost saving.
SECURITY AND SAFETY.
While safety is not the first thing most people consider when choosing windows and doors, the fact is, choosing doors and windows that will secure your home can save you a lot of cash.
uPVC doors and windows come with steel cores that are not easy to break down. Combined with high-quality locks, they are the best way to keep any intruders from gaining access into your home. You don't want to lose property in your house to thieves, do you?
BETTER WARRANTIES.
Often, the manufacturers of uPVC doors and windows offer up a twenty-five-year warranty on these products. This is another way this windows and doors can be cost effective.
To sum this up, it is also important to note that uPVC windows and doors add value to your home. So in case you decided to sell your house, it would probably have a higher value with uPVC doors and windows than with wooden ones. Again, you should know that these products are recyclable. These are also among the cost saving benefits of uPVC profiles
Articles
Why uPVC Profiles are Miles Ahead in Benefits Compared to Others
20 hours ago
Construction of buildings – whether it is a home or commercial building – indispensably needs doors and windows with profiles. Conventionally, wood was the very first choice for making these profiles. Thanks to the advancement of architecture technology in rapid strides, the latest in the list is Unplasticised Polyvinyl Chloride (uPVC) as the preferred choice of builders.
There is enormous scope for the growth of uPVC Profiles for Doors and Windows in India, owing to the following reasons:
Fastest development of Urbanization

Residential Flats construction increasing in a rapid pace

Smart City schemes promulgated by Indian Government

Lower-priced, inferior quality materials occupying the minds of unwary builders in India getting replaced by the awareness now created, about the cost-efficiency of uPVC Profiles spreading fast

Availability of world-quality uPVC Profiles from renowned companies like Okotech through online channels, wherever the need is

Experts estimate that the demand for uPVC Profiles will reach Rs.1500 crores by 2020.

You need not to worry using uPVC Profiles, as the government is enacting rules to prohibit pollution causing by materials.
Let's see what is so special about uPVC Profiles, when compared to other materials.
CHARACTERISTICS OF A PROFILE:
While fixing inside and outside of a premises, the doors and windows profiles are expected to have certain characteristics. They are –
Looking elegant and attractive

Longer lasting and durability

Wash-able; water resistant and weather resistant

No heat-conduction and retaining coolness

Not susceptible for attacks from termites or pests

Recyclable and therefore environmental pollution-free

Importantly cost effective
uPVC Profiles manufactured by expert and experienced companies like Okotech meet the above qualifications overwhelmingly, if you buy any of the uPVC Profiles namely uPVC Window profile; uPVC door profile; lead free uPVC profiles as also their uPVC Sliding Systems and uPVC Casement Systems etc. This is possible by the fact Okotech are adopting the most advanced German Technology, in the manufacturing processes and Quality Assurance procedures at every stage, for maintaining world-class quality.
ELEGANT LOOK:
Since all these uPVC Profiles are finished with a gleaming surface, and you can apply any color shade as you please (including that of a varnished-wood look), they give an eye-pleasing look for years, without fading and de-coloring over a period.
DURABILITY:
The input-material, namely Unplasticised PVC is of superior quality than plastic polymer; it is sturdy, un-breakable, but lightweight and so flexible for any design, to resist any damage whatsoever. The long-life is thus made possible.
WATER AND WEATHER RESISTANT:
You can apply water and wash the profile-surface to make it clean, tidy and looking fresh always. No water seepage and therefore no deterioration even if rain or storm water lashes; and no shrinkage by cold weather to get chipped off.
HEAT RESISTANCE:
uPVC profiles will not conduct heat (or electricity). So even in scorching Sun during summer, you can feel happy and cool inside; similarly during winter, the warmth of the rooms will be kept steadily. Thus your air-condition cost comes down drastically.
TERMITE ATTACK-FREE:
This uPVC is like metal and no pests or termites can attack them, to cause damage like wood; even salty wind will not have any repercussion or penetration.
NO ENVIRONMENTAL POLLUTION:
The German Technology based uPVC Profiles such as uPVC Window profile and uPVC door profile etc. are 100% lead free uPVC profiles. So they are ideal for using in "Green Houses". The awareness of Environmental Pollution caused by construction materials has become wide and popular of late, and Governments are enacting Rules to prohibit usage of pollution-causing materials. You need not worry at all when using these uPVC Profiles in this regard.
WORLD-STANDARD TECHNOLOGY:
At Okotech manufacturing plant, they use sophisticated Extrusion Plant with high-tech lab, to enable clinical precision moulds for making profiles with impeccable dimensional accuracy and wonderful surface finish. Lamination is being done with a variety of colors and textures, as per customer choice.
Okotech make use of multi-chamber system, high-quality materials and the lamination process with multi-colors. This results in superior quality outputs in Doors and Windows uPVC Profiles. Added advantage is derived by the process of galvanized steel reinforcement, which guarantees for added strength and multi-color choices for the end-user.
COST-EFFECTIVENESS:
The all-important cost-consideration in buying and using Okotech uPVC Profiles escalates the value of these profiles, compared to other materials. Considering all the above-explained plus-factors of uPVC and the cheap cost of mass-production, you will be happy that you are buying something which is ten-time worth of the money you are paying!