Upayogee Software India Pvt Ltd - News, articles and cooperation
News
Do you know, now societies are well managed by software also!
3 months ago
Yes! This has been an exciting thing that now our societies are controlled by a software and are also well managed. Recently I have come across through some Society management software. These software gives us a great exposure, how to efficiently manage our residential societies or complexes. Now a days many society related issues are being highlighted and are the major cause of failure in society management which results in miscommunication amongst the members, increase in complaints, rise in security issues and plus to that creates a un pleasant environment in the society and amongst the people living together.
It has been always a headache to manage society related stuffs with day-to-day update, But this been very easy with the help of such magnificent society management software which one together manages all stuffs such as Complaint management, Accountings, member's data base, meetings & events managements, maintains schedules, works management. The major benefit of such systems is that it is connected to every society member with a secure online system, this gives the user freedom of managing their society from anywhere in their comfort zone. Upayogee Software's Society management Software is a great example, how to manage the Housing society efficiently and adequately with a user friendly interface. It is well featured with some of the state of the art Features such as Member management, Facility management, CRM management, Complaint management, and so on. Thus to get your review, click on to Upayogee Software.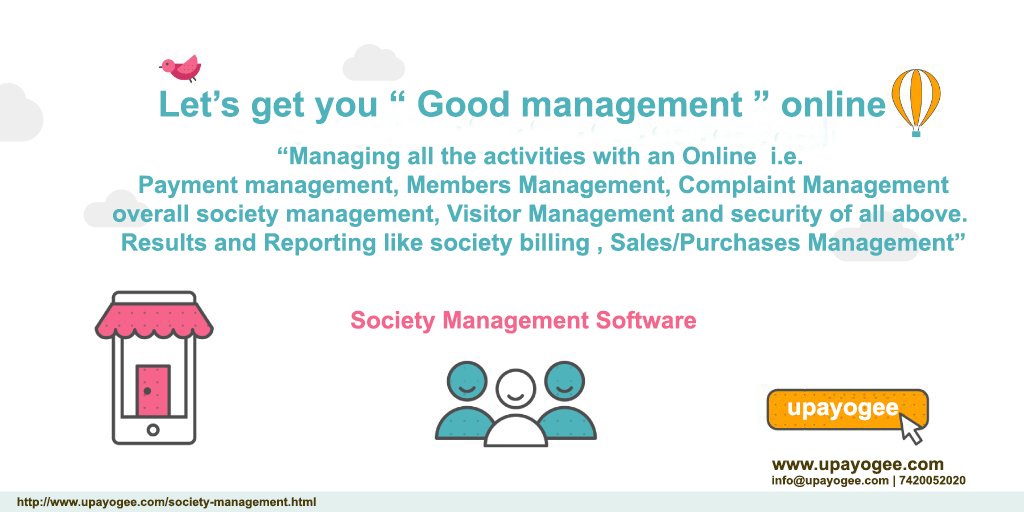 Articles
Management of the housing society is made simple by society management software
3 months ago
upayogee.com has been established to society related things under control and remove stress. It is the housing society management software that takes care of the activities of the operating societies. In order to reduce the responsibilities of the society members, we have developed cooperative society software in India.
SuperEasy Ways To Manage Everything About Society Management !!
No Stress, No Workload, No Complaints!
Society Management Solution:
Society Management Software" is equipped with one stop solution for all worries faced in managing any Co-operative housing society, Apartments, or Residential complexes
Using Software you can easily manage the society activities online like Society Management, Accounting, Automatic calculation, Manage events, complaints, Make your society well Organized, maintenance details and many more
Upayogee help for managing your society! We are here for you and your society problems !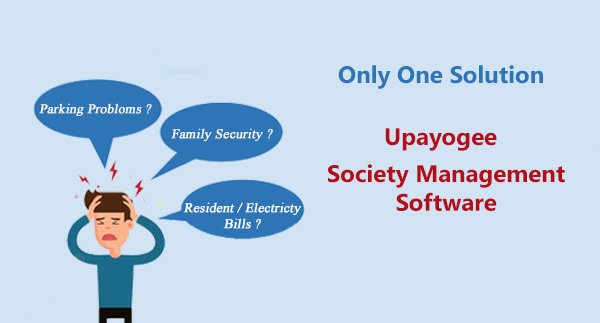 Upayogee Gives:
Payment Gateway-
Payment gateway assist members to make their payments for bills and other utility services with a safe and secure mode of transaction, with an advance intimation facility.
Platform Friendly Software-
Basically this software is designed to be compatible with any of the platform provided by the operator, Thus is found to be very user-friendly and is also very Efficient to use.
Members Management-
The Members management feature helps to manages all the membership documents, members data base of their family members, flat details and parking details, Rental agreements, and lot more.
Sales/Purchases Management-
This feature keeps an record of all the sales order and purchase order, and also has a record of all the things which are purchase in the favor of the society.
Complaint Management-
Complaints management facility highlights the complaint placed by the members and also suggests remedies for that solution in a well organized way.
Visitor Management-
It maintain all the records of visitors, keep entry of each visitor, maintain the in-time and out-time of visitor.
CRM- Work Management-
Customer Relationship management is a feature which manages satisfied customer interaction throughout their membership, the purpose behind this feature is to improve and flourish relationship between Society and Members.
Facility Management-
Facility management is that feature which keeps an eye on all the amenities and their maintenance schedules, it is also responsible for well functioning of the societies day-to-day works.
Event Management-
This feature manages all the Society events, upacoming birthdays of society memebers, meeting notice, agenda and related work of societies, it is also notify all the society members for any event through mail/messages.
Dedicated Relationship Manager-
In this features we gives detail training on software and also resolved all software related issues. We value every customer and aim to make sure that you are always 100% satisfied with our product.
Smart Society Management Software | Society Management Services in Pune
8 months ago
Upayogee Society Management:

The upayogee society Management software mission from the very first day has aimed the cultivation of professional relationships with our clients to provide Easy, Simple and Reliable solutions for their needs. The team at upayogee Software work very hard to offer a husk of features that help you transform your society into a well managed community. Upayogee Software is worlds pioneer in creating Society Management Software with user friendly to operate, great security, best support, best technology at very affordable price. They are giving successful and comprehensive society management services and Software for Cooperative Society. It provides transparency between society management and their members. It generate all reports which is needed for Society members and management.

Upayogee software for Cooperative society, you can keep the society related things under control. Society Management software is a modular system that covers all operational and management aspects in your society. You manage the things easy way and save on cost and resources. Thus, there is no unnecessary work load on the committee members. By providing self-help modules, the society management system makes each and every member responsible for his or her deeds.

Housing Society Management Software:

We are living in Society, where everyone wants to live a simple life without any complications in Society Management System. Because in housing societies people get all the modern facilities and safety, But as they live in housing societies, people need to share the responsibilities and handle all the functions of the society like maintenance of premises, paying utility bills, security and legal issues. All these are complex functions and it makes it necessary to find a solution like Society Management System. As Housing Management System software provides end-to-end work and service management, these build transparency in operations and simplify them. Managing things using software like Housing Management System become easy as it is a workflow based software and it keeps all the concerned people aware of the society happenings. There are several benefits of implementing Housing Society Management System in the residential societies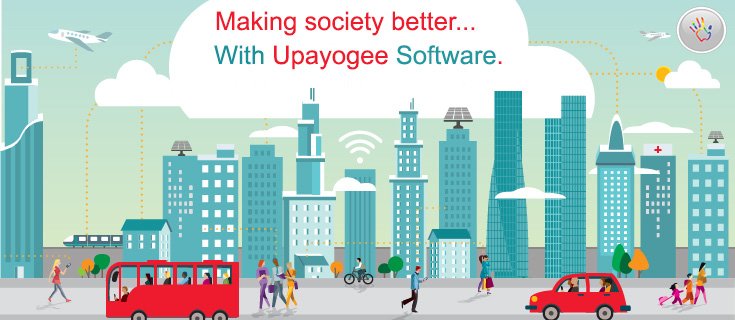 Credit Co-operative Society Management System:

Credit Co-operative Societies focus to support people belonging to lower income group. Credit co-operative society has to execute many financial transactions and need to maintain extensive database of customers. It affects the efficiency and functionality of credit co-operative society.

Credit Co-operative society management system was designed to address all these issues and increase the efficiency of the credit co-operative societies. Our system can securely store and maintain information of members

Society Accounting Software:

Society accounting software accessible from anywhere to record all transactions, generate financial reports, income-expenditure account, profit-loss account, balance sheet.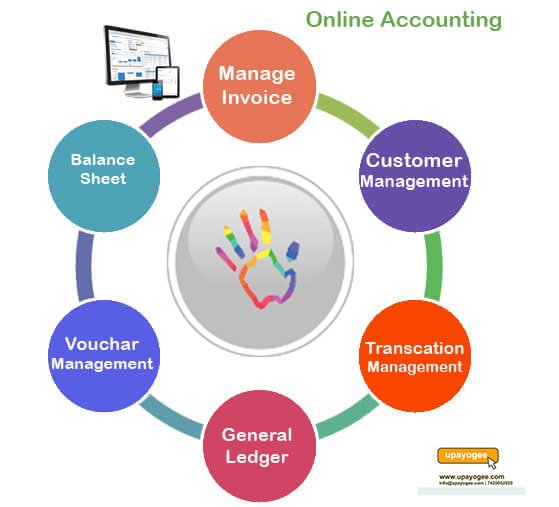 Why Society Management Software?
Manage Society members details
Manage Financial Transaction
Make your society well Organized
Quickly communicate with members/committees
Manage events, complaints
Manage all maintenance details
Manage Meeting Details
Automatic calculation

Know much more features about our software only at: https://www.upayogee.com/society-management.html